30 Apartments

The proposal is for 30 one, two and three bedroom apartments located within a close walking distance to Coogee beach. Each apartment has been designed as a dual aspect apartment in order to maximise internal amenity and create a strong connection between inside and outside.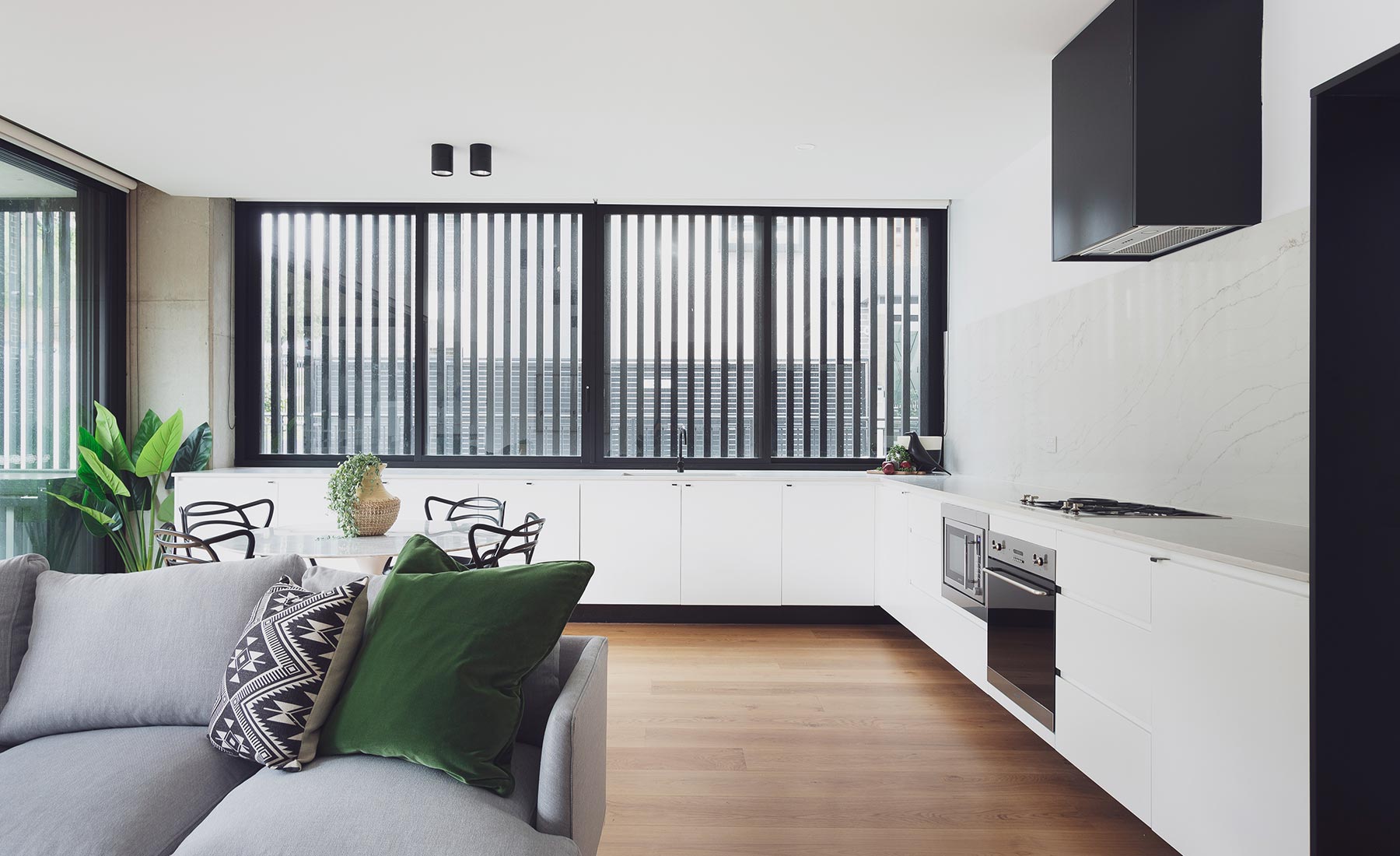 Each space within the project provides opportunities for light, view and ventilation. As you move through the project varying views are provided which create a sense of space and connection with the environment.

The kitchen has been designed to appear as a simple piece of joinery. This allows the space to feel less cluttered and more relaxing. Throughout the project this approach has been adopted to make the necessary requirements of the design to be reinvented for a changing lifestyle.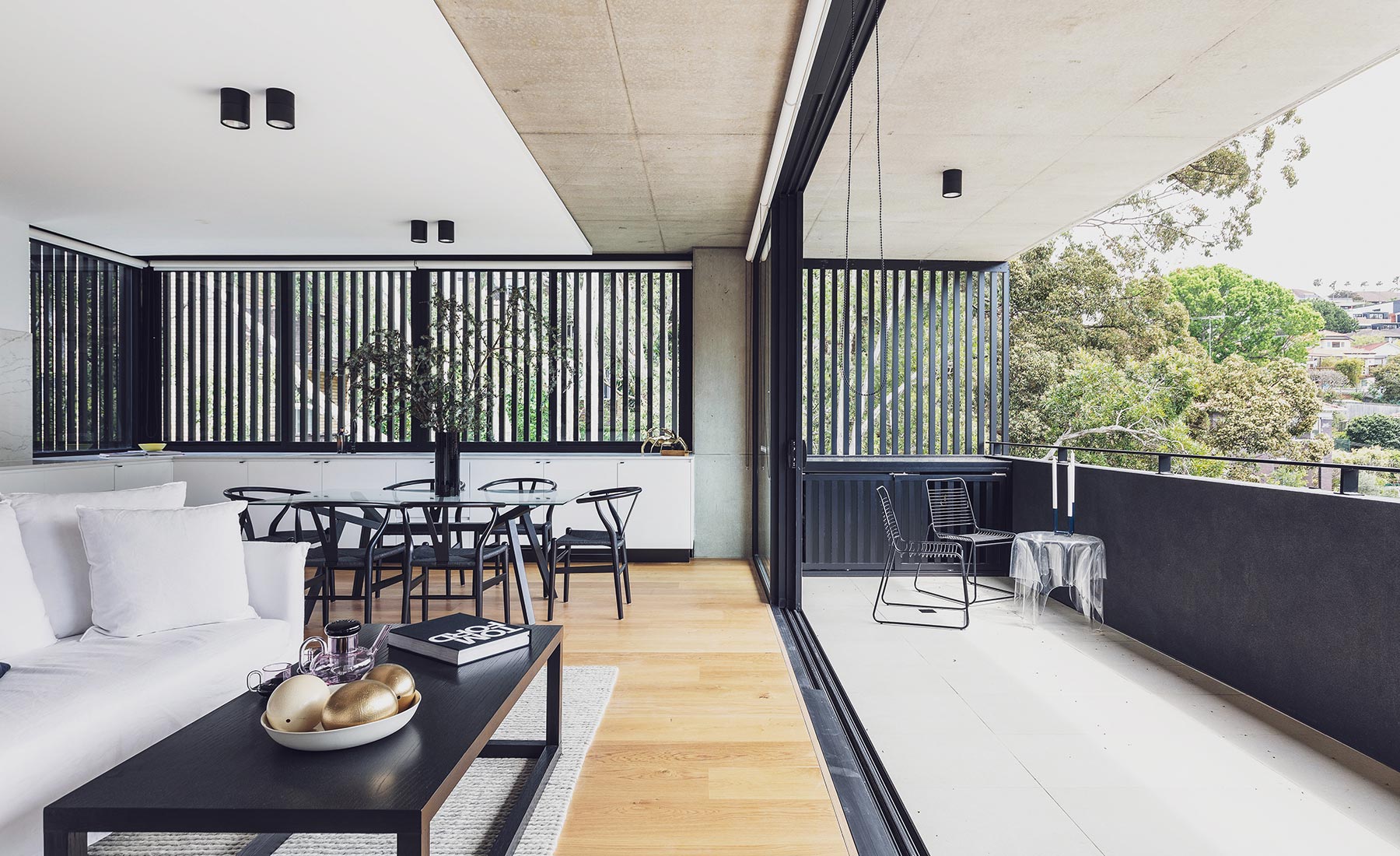 All spaces within the project have been used to maximise both function and beauty. Each space has been designed in order to create large light filled spaces with panoramic views.
Bedrooms are both open and private, providing opportunities for both relaxation and socialising.
Internal living areas provide large areas of glazing with direct access to external landscaped areas.