Carrington Road
Coogee 02
Apartment building
The proposal is located in Coogee along an elevated section of Carrington road with views towards the ocean and Coogee beach. These natural assets being the existing lush green landscape, views, sunlight and ventilation have been incorporated into the design of the project.
The proposal adopts a simple aesthetic that maximises the natural assets of the site being light, views, privacy and the slope of the site. Full height operable glazing is provided to living areas which are located to maximise solar and light access while focusing on the amazing and private views to and from the site. This allows each unit to feel as though the occupant is living on an outdoor deck within the beautiful and natural landscape. fixed and operable screening is provided to the bedroom and bathroom areas that are located adjacent to on grade external common landscaped areas. Concrete up stands are provided to bathrooms and bedrooms that further aid in privacy.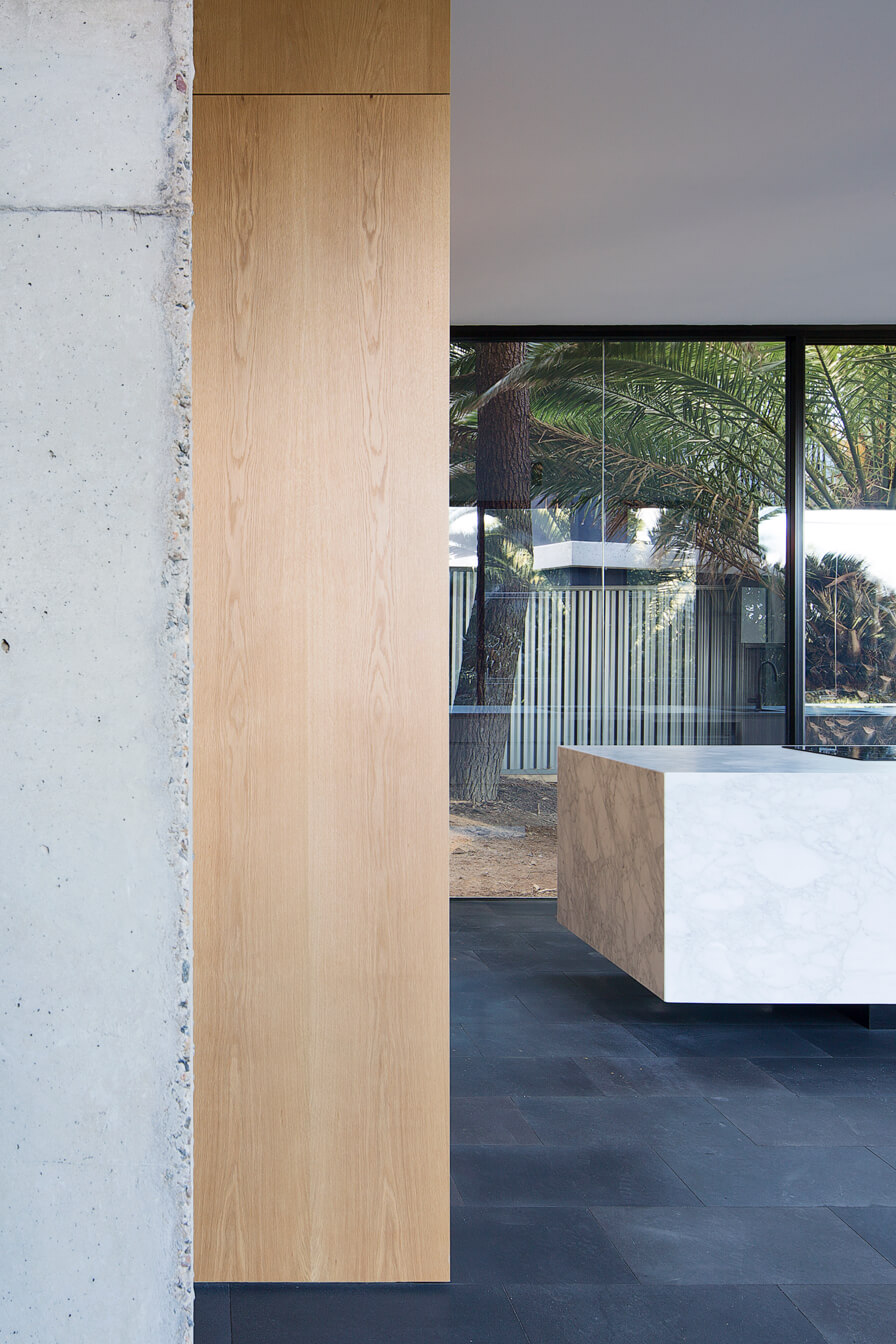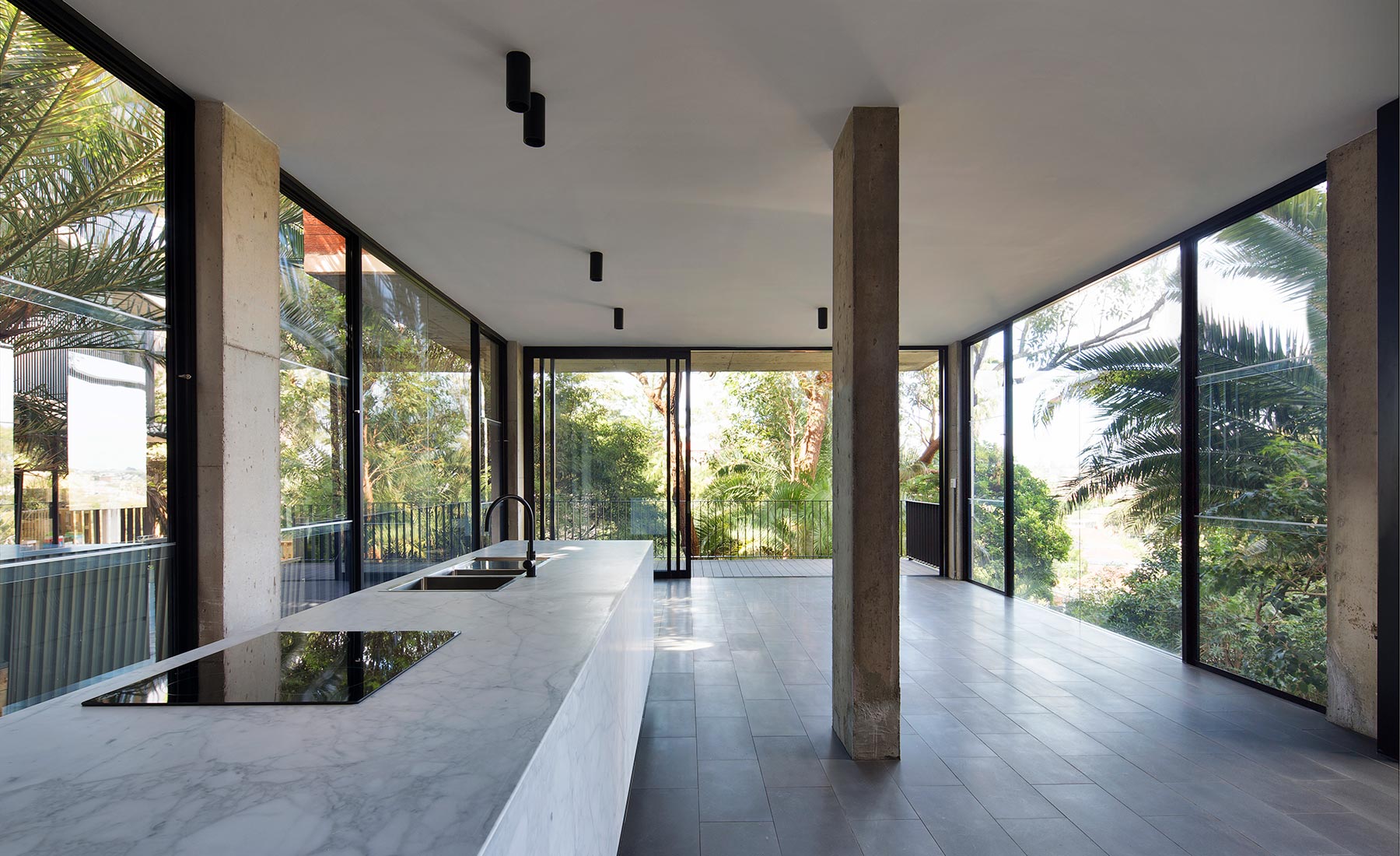 The project aims at using a minimal and raw palette of materials aimed at providing a light infill to take advantage of the amazing existing space which is currently being underutilized. Interior design and finishes are adopted that will enhance the raw and natural feel of the apartment and further enhance the feeling that you are living in an outdoor garden.